Welcome to Health Tourism Antalya's Dental Turkey Centre
Oct 2, 2023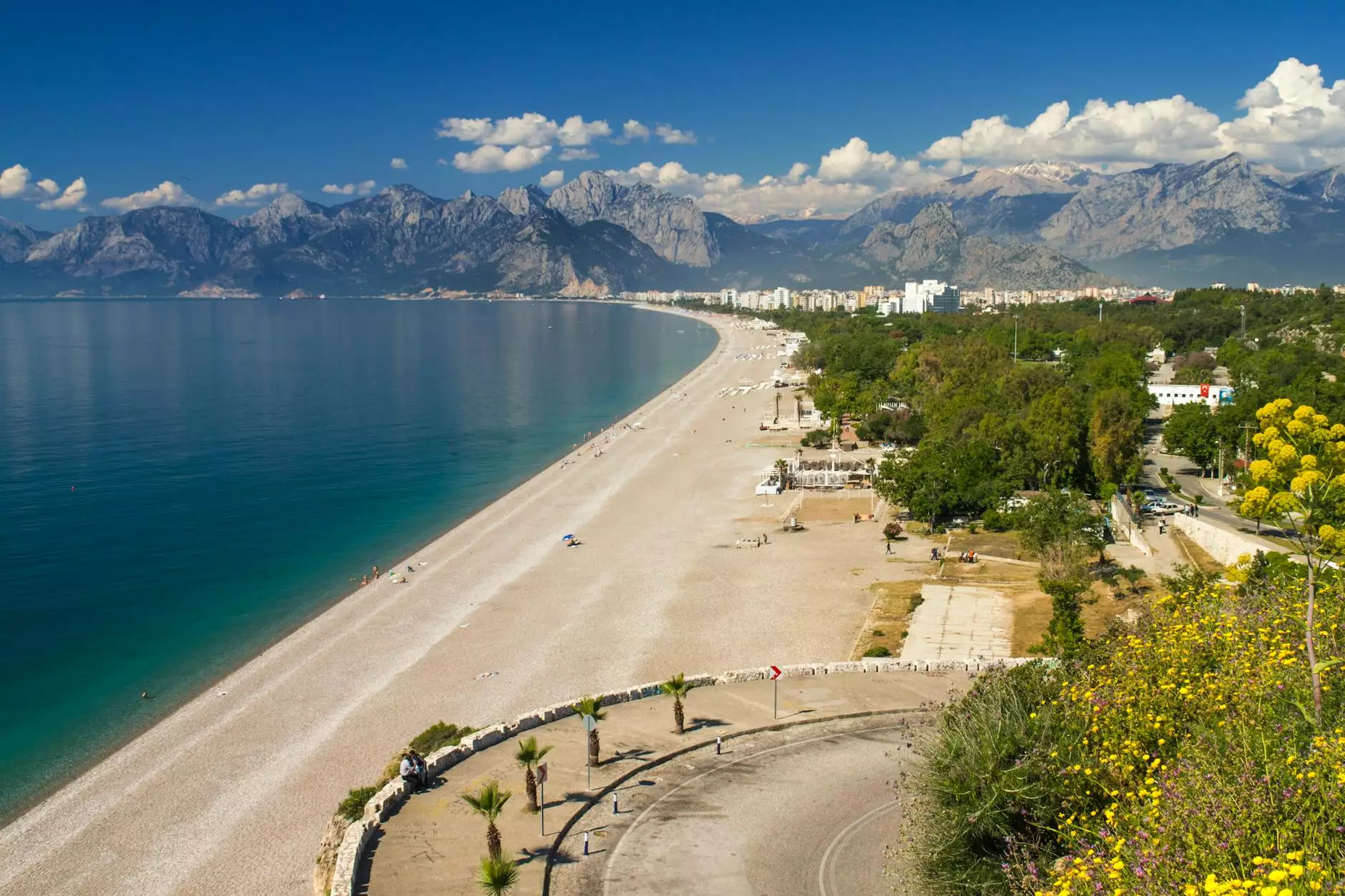 About Health Tourism Antalya
Health Tourism Antalya is a leading provider of high-quality healthcare services in Antalya, Turkey. With a focus on serving international patients, we strive to deliver top-notch medical care across various specialties, including dental services.
At Health Tourism Antalya's Dental Turkey Centre, we offer exceptional dental services tailored to meet the needs of both local and international patients. Our team of highly skilled and experienced doctors is dedicated to providing personalized care using the latest technology and techniques.
Why Choose Dental Turkey Centre?
When it comes to dental care, we understand the importance of excellence and precision. Here are some reasons why you should choose Dental Turkey Centre:
Highly Qualified Doctors: Our dental team consists of renowned specialists who have extensive experience in performing a wide range of dental procedures.
State-of-the-Art Facilities: We have partnered with leading hospitals and clinics in Antalya that are equipped with advanced dental technology and infrastructure.
Comprehensive Dental Services: From routine dental check-ups and cleanings to complex procedures such as dental implants and orthodontics, we provide a comprehensive range of dental services.
Personalized Treatment Plans: At Dental Turkey Centre, we believe in individualized care. Our doctors assess your unique dental needs and provide tailored treatment plans to ensure the best outcome.
Affordable Prices: We offer competitive pricing without compromising on the quality of care. Dental treatments at Dental Turkey Centre are affordable, making it an attractive option for patients seeking high-quality yet cost-effective dental solutions.
World-Class Patient Experience: We prioritize patient comfort and satisfaction. Our friendly staffs are fluent in English, providing excellent communication and support throughout your dental journey.
Our Dental Services
At Dental Turkey Centre, we cover a wide range of dental services to ensure your oral health and aesthetic needs are met. Here's an overview of the services we offer:
1. Preventive Dentistry
Our preventive dentistry services focus on maintaining good oral health. Regular check-ups, cleanings, and fluoride treatments help prevent dental issues before they arise.
2. Cosmetic Dentistry
If you're looking to enhance your smile, we offer various cosmetic dentistry procedures such as teeth whitening, veneers, and dental bonding to achieve the perfect smile you've always wanted.
3. Restorative Dentistry
For damaged or missing teeth, our restorative dentistry services include dental implants, crowns, bridges, and dentures. We utilize the latest materials and techniques to restore your oral function and aesthetics.
4. Orthodontics
Straighten your teeth and achieve a proper bite with our orthodontic treatments. We offer traditional braces, clear aligners, and retainers to help you achieve a beautifully aligned smile.
5. Oral Surgery
Our oral surgeons are skilled in performing surgical procedures, including wisdom tooth extraction, dental implant placement, and corrective jaw surgery. Trust our experts to handle complex cases with precision and care.
Why Choose Antalya for Dental Tourism?
Antalya, located on the stunning Mediterranean coast of Turkey, has become one of the most sought-after destinations for dental tourism. Here's why:
Cost-Effective Treatment: Dental treatments in Antalya are considerably more affordable compared to many other countries, making it an attractive option for patients seeking high-quality yet cost-effective dental care.
Experienced Dental Professionals: Antalya hosts a vast pool of experienced and skilled dental professionals who prioritize patient satisfaction and deliver outstanding results.
State-of-the-Art Facilities: Dental clinics and hospitals in Antalya boast modern infrastructure and cutting-edge technology, ensuring that patients receive the best possible care.
A Captivating Touristic Experience: Antalya offers a perfect combination of dental treatment and a relaxing vacation. You can enjoy the stunning beaches, explore historical sites, and indulge in delicious local cuisine during your visit.
Contact Us
Ready to experience exceptional dental care at Dental Turkey Centre? Contact Health Tourism Antalya through our website www.healthtourismantalya.com or give us a call at +90 XXX XXX XX XX. Our dedicated team will be delighted to assist you!